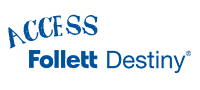 Library Staff
---
Library Hours
Monday-Friday 9:20 a.m. to 12:00 p.m. and 12:50 p.m. to 3:30 p.m. for scheduled classes.
Open Check-Out is available Monday and Thursday from 9:30 a.m. to 3:15 p.m. with library pass.
---
---
Our Mission
Becoming information literate empowers us to read for pleasure, use information to explore questions and ideas, engage in the global community, and share our understandings in new ways.
---